Westfield is fortunate to have a variety of 501(c)(3) non-profit organizations supporting our community.   This list is meant to assist in sharing their good work and needs. Working together we can ensure that we are helping our students and families not only in the classroom but at home. 
Did you know that in Hamilton County we have 3258 non profit organizations.   In Westfield we have 192 non profit organizations which includes our nine WWS PTO's.
Take a look at a few local organizations that help our school and community daily:

202 Penn St
Westfield, IN 46074-8217
Our Mission
To provide the highest quality healthcare to our uninsured and underinsured neighbors in Central Indiana regardless of their social, cultural, and economic status.
Values Statement
We will deliver our services with compassion and competence as we remain attentive to the health and well-being of those we serve while being guided by the holy spirit.
NEEDS:
Medical Clinic Volunteer Opportunities
Volunteers serving in our Walk-in and Appointment Only Medical Clinics provide much needed acute medical care to uninsured and underinsured residents of Hamilton County and the surrounding areas.
Physician, Nurse Practitioner, Nurse, Administration (Front Desk/Reception, Clinic Supervisor) Interpreter

Dental Clinic Volunteer Opportunities
Volunteers serving in our Walk-in Dental Clinics provide much needed acute dental care to uninsured and underinsured residents of Hamilton County and the surrounding areas.
Dentist, Dental Hygienist, Dental Assistant, Administration (Front Desk/Reception, Clinic Supervisor), Interpreter
Po Box 24
Westfield, IN 46074-0024

Kiwanis is a global organization of volunteers dedicated to improving the world one child and one community at a time. The Kiwanis Club of Westfield is dedicated to serving the local community through various service and fundraising projects. Our club has been in service to our community since May 2016. We are part of Kiwanis International, an organization serving children for over 100 years.

The Westfield Kiwanis Club defines its purpose to be the uplifting of all children and families within its reach that they may be enabled in their faith, patriotism, and pursuit of prosperity.
We'd love for you to come to join us at one of our meetings or a service project. Please go to our Contact page and drop us a line! Someone will get back with you.

We meet every 1st AND 3rd TUESDAY at 6:00 PM
At the Westfield Public Library
333 W Hoover St, Westfield, IN 46074

Area of support:
The Kiwanis Club of Westfield invites you to participate in our patriotic community service program and fundraiser called The Avenue of Flags. It is a wonderful way to honor our troops and veterans. All proceeds will support youth scholarships, Riley Hospital for Children, other Westfield organizations and needs in the community. Members of Kiwanis will place a 3′ by 5′ American Flag on a 10′ pole along the curb of participating residences of the following holidays:    Memorial Day, Flag Day, Independence Day, Labor Day, & Veteran's Day. See the website for more details.  

Po Box 196
Westfield, IN 46074-0196

OUR MISSION
Open Doors of Washington Township is an expression of the ministry of Jesus Christ in our community to assist individuals with their physical and spiritual needs.
OUR PURPOSE
To improve the quality of life for Washington Township residents through food and clothing
Current Food Shortages, Pears, Peaches, Pineapple, Mixed Fruit, Baked Beans, Refried Beans, Peas, Canned Potatoes, Cream of Chicken Soup, Cream of Mushroom Soup, Canned Chicken, Beef Stew, Stuffing Mix, Canned Pumpkin, Gravy, Cranberry Sauce
Help NEEDED to fill the Weekend Backpacks for Intermediate & Middle School Kids 58 backpacks/week for kids who may not get a good meal on weekends.   This list includes breakfast, meals, snacks, food, and clothing. Please visit their web site above to see how to assist.  

Donations can be dropped off anytime in the Donation Box at the Open Doors Pantry, located on the Monon Trails Elementary School campus at 19360 Tomlinson Rd., or during Pantry hours on Tues., Thurs., or Sat. from 9:00 to 12:00 noon.

Po Box 526
Westfield, IN4 6074-0526

Student Impact's Vision
​Student Impact will build relationships to develop student leaders who help raise up followers of Christ, create a positive and inclusive Christian atmosphere, and foster a healing community.

Serving 5,680 students this year. 2,000 more than last school year. It's a good problem to have…too many students and not enough space. But it has to be addressed, and now is the time. The students need more room to grow…and we have a plan.

Food Rescue
Each week, 30 families are fed with food that is rescued from the 9 Westfield schools.  Food is sorted and delivered to the family's doors each Friday during the school year. Drivers needed to pick up and deliver food. 

Others Ways to Support Student Impact:
Meals are welcome!   Healthy meals or snacks are appreciated! 
Community Collaboration
It really takes a village to keep kids safe and provide them with consistent ways in which to learn and thrive. Student Impact works with Westfield Washington Schools, The Westfield Police Department, Washington Township Trustee, The City of Westfield, Youth Assistance and much more to ensure our kids have the best chance of success.

1143 E 181St St
Westfield, IN 46074-8926

The Westfield Education Foundation (WEF) is working to empower and invest in our students, teachers, and staff. Scholarships and Grants provide opportunities through generous community partner resources, driving the future of Westfield. The WEF is a 501 (c) 3 non-profit. Donations benefit all nine Westfield Washington Schools. If you have questions about donations, sponsorships, estate planning, year-end giving, or other ways to support our WWS contact the Foundation and they can help! Foundation@wws.k12.in.us  #wwsALLin.

In 2019 the Westfield Education Foundation awarded $58,650 to our WWS graduating seniors.   The WEF is currently reviewing grant applications. The WEF typically receives 30 grants applications but for 2019 they have received 52.  They are seeking support from Community Partners to help fill these requests.   
How to get involved?
Become a Community Partner.   Community Partners can volunteer at events, sponsor grants or scholarships, become a donor, or join the WEF Advisory Committee.   Follow us on social media to learn about new programs and opportunities.
What is the WEF Advisory Committee?
The WEF Advisory Committee provides ongoing strategic advice on the development and implementation of our mission. We desire that they share with others our philanthropy and how volunteers support the Foundation, our college scholarships for new WHS graduates and innovative classroom enrichment for all grade levels at WWS. 

What is the Commitment?
We would appreciate your input on growth, future opportunities, and current programs.  Commitment is two meetings per year (Oct/Feb) for 1 hour each, accept an email a month, and support one of our events throughout the year.
The WEF WWS Scholarship Application is LIVE http://bit.ly/WEF2020Scholarship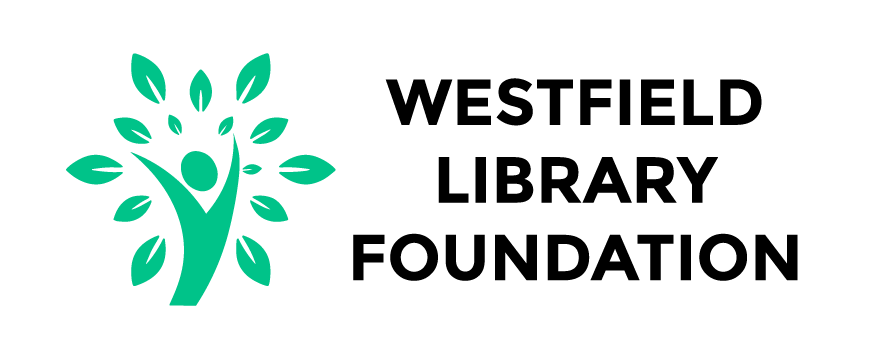 333 W Hoover St
Westfield, IN 46074-8926

The Westfield Washington Public Library Foundation was established to help raise awareness, advocate for and as well as raise funds for the Westfield Washington Public Library. For over 100 years, the Westfield Washington Public Library has served and enriched the lives of those in the community of Westfield and Washington Township, regardless of age or circumstance. We believe that the Westfield Washington Public Library is an essential cornerstone of our community. We know that patrons of all ages and backgrounds find ideas, information, and innovative services at the library every day. Contributions from individuals, foundations, corporations, and organizations help fund programs above and beyond what public funding provides. We have many exciting things to come! Help us make the Westfield Library the best it can be! 

To learn more about the foundation or to donate please contact
Erin Downey Foundation Director 
edowney@wwpl.lib.in.us 317.753.1481
2728 E 171St St
Westfield, IN 46074-9734

Westfield Youth Assistance Program (WYAP) was formed in 2009 to serve as an early intervention advocate for youth ages 3-17 who are facing challenging life circumstances. We take a holistic approach to coordinate our community's vast array of talents, services, and resources to help youth and empower parents and caregivers.
WYAP provides professional family-centered coordination of services to students and families of the Westfield Washington School District. Youth and families are often referred to our program by the schools, police, court officials, other agencies and parents with concerns about their child. WYAP services are completely confidential.
Services are available to young people and their families, ages 3 to 17, who reside within the Westfield Washington School District. Services are voluntary, confidential and are provided at no cost to the family.
Mentoring program is provided by trusted local WYAP volunteers and are selected based on the unique needs of each child and the personal challenges they are facing. We work with the parents/caregiver to select the mentor that will provide the most benefit to the child in providing companionship and adult role modeling.
Food, clothing, & financial assistance is offered through coordination with our Township Trustee offices, church and community organizations, and local/state community agencies.
General counseling, anger management, and other mental health resources are provided for students through local partnerships with counselors, licensed mental health practitioners, physicians, and other community-based resources.
Educational tutoring resources are facilitated through the Westfield Washington Schools Wednesday Night Tutoring program at Westfield High School Media Center. Youth who qualify may also receive individual tutoring through WYAP volunteers.
NEED:  BECOME A MENTOR